January 18, 2018 – The Management of the Bargain Store of Duvall Homes in Deltona has given the store at 1200 Deltona Blvd. a fresh new look just for you!!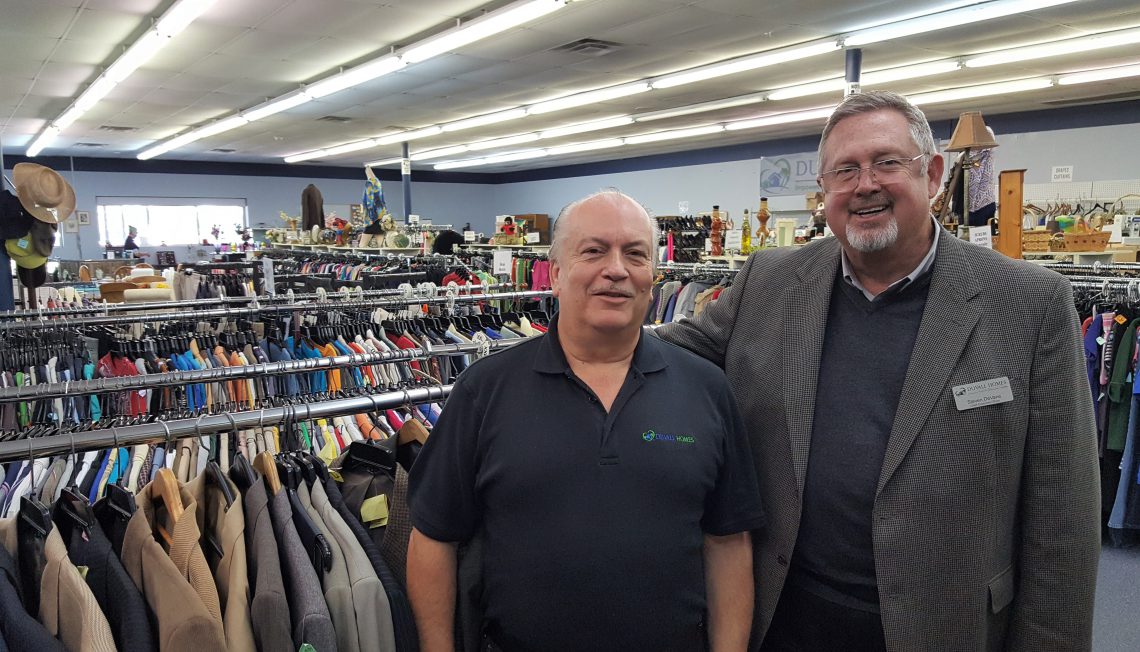 Customers enjoyed refreshments and received an additional 25% off the already low priced items, taking home great deals in home furnishings, clothing, dishes, books, toys and other essentials. Duvall staff greeted customers when they arrived, thanking them for their support.
All purchases support the programs and services Duvall Homes provides for individuals with developmental disabilities in our care.
The manager of the store, Russ Walter, is planning for a Grand Re-Opening early March following the installation of new signage, so be sure to stop by.
Consider donating your unwanted furniture, clothing and household items to the store. Arrangements for picking up larger items can be made by calling 386.734.2874. Watch video.
Bargain Store Location
1200 Deltona Blvd. Deltona, FL 32725 (386)860-4110
Store Hours
Monday to Saturday 9 a.m. – 5 p.m.
Pickups
Arrangements for pickup can be made for most donations by calling (386)734-2874.
Posted by Lisa Habermehl
More News & Events
Ways to Get Involved