Licensed by the Agency for Persons with Disabilities (APD), Duvall Homes operates a growing network of 16 individual group homes throughout Volusia County serving the needs of people with developmental disabilities from Florida and across the United States.
Since 1945, Duvall Homes has had a long history as an organization that provides residency, 24-hour care, programs and services and adult day training for clients age 22 and over with Autism, Down syndrome, Cerebral Palsy and other intellectual and developmental disabilities.
As part of Duvall Homes' Residential and Habilitation Services, supervision and training are provided to assist clients to acquire, maintain and become more independent in life-skill areas of daily living, self-care activities and other social and community-integrated skills. The services focus on being successful in accomplishing personal hygiene skills such as bathing and oral hygiene; homemaking skills such as food preparation, vacuuming and laundry; and social and adaptive skills to enable the individual to reside and be happy in the community.
Residential Habilitation Training is developed and implemented by each individual's Support Team, including the client's family, Residential Program Managers (Group Home Managers), Direct Support Professionals (DSPs), Qualified Developmental Disabilities Professionals (QDDP), Life Skills Development Coordinator, medical staff, friends and other support professionals. DSPs are essential caregivers who are responsible for assisting in, and reporting on, the coordination and supervision of residential services for individuals with developmental
disabilities 24-hours a day, seven days a week.
Individual goals are set by the client with the assistance of trained and certified members of their Support Team as required by APD, who maintain quarterly reports that monitor activities of daily living as well as educational, fitness and nutritional goals.
These personally developed goals are set to achieve the highest level of independence possible and are updated each year.
Group Home Managers and DSPs provide clients with assistance and opportunities to become more independent in the areas of daily living, self-care activities and other skills, These skills include: Personal Care Skills; Communication & Social Skills; Life Skills of Daily Living; Pre-Vocational Skills; Communication Integration & Participation; Self Advocacy and more.
Individual Implementation Plans (IIP's) are the documents created by the QDDP with information collected from the resident/participant, the DSPs, Managers and Wavier Support Coordinator (WSC). These personally developed goals are set to achieve the highest level of independence possible and are updated each Support Plan Year.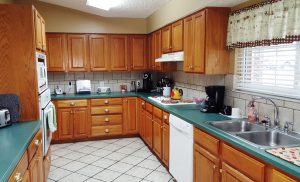 Living independently, in their own home has always been part of our mission in caring for and empowering those with developmental disabilities, so as the population grew, the need for more homes grew. In the mid-80s Duvall Homes built or renovated independent cottage homes for higher functioning individuals.
During the next 30 years Duvall Homes transitioned all of its residents to 16 single group homes in the County of Volusia, including Glenwood, DeLand, Deleon Springs, Deltona and Orange City. (Duvall Homes changed its name from the original Duvall Home in 2015 to better represent its expanded footprint.) More information can be obtained by visiting Admissions/FAQs and Who We Are.
Transportation is provided Monday through Friday from the group homes to the main campus where residents participate in the Adult Day Training (ADT) program at the Opportunities Enrichment Center, attend chapel services, socialize and dine with friends, enjoy music therapy, arts and crafts. expand communication and knowledge in technology, and work to develop basic life skills.
Duvall Homes has partnered with Scioto, an Ohio-based company that owns 1,300 homes in 40 states, housing more than 5,000 people with disabilities. Scioto buys and renovates homes and leases them to the providers of residential services for that population. Partnering with Scioto provides flexibility for Duvall Homes, enabling us to make quick changes when needed and make essential modifications based on transitional needs and demands for residential placement.
What distinguishes us from others is that the staff and administration at Duvall Homes are committed to remaining abreast with best practices in the field with respect to providing services for the continued success of those in our care.
For more than 72 years, our core belief remains steadfast in ensuring every person with a disability enjoys living in their own home, maintains personal relationships and has the opportunity for community inclusion.
The people we serve are the center of all we do, and we continually seek ways to help them develop their full potential. We hold ourselves and our programs to the highest ethical standards, treat each person equitably, fairly and with respect, and are enriched by the differences that make each one of us unique. All Duvall Homes employees are required to participate in varied levels of training each year. Sessions cover a broad range of topics and critical aspects of working with the developmentally disabled. Each year, training focuses on subjects like CORE | Health and Safety, Rights and Choices, CPR, First Aid and Zero Tolerance Quality Assurance. Recertification takes place as needed and all are kept current on mandatory updates and requirements.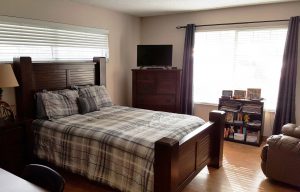 Group homes at Duvall Homes offer private and semi-private bedrooms and many positive aspects that institutional settings do not, one of which is the smaller intimate setting with a warm family-home atmosphere. Having a personal space to care for and decorate with your own personal belongings encourages independence and self-confidence creating a sense of pride. Group homes at Duvall Homes promote a normalization of residents' social roles, offer peer relationships and remove the stigma and isolation associated with being institutionalized.
Learn about other Duvall Homes Programs & Services.
Learn more about DSP (Direct Support Professionals) here